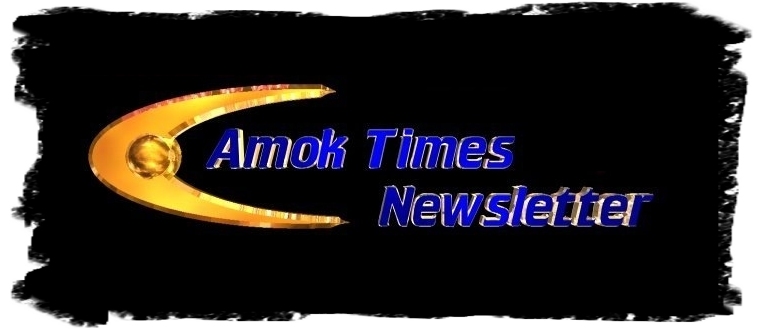 The Amok Times Newsletter started in April 1996 as a way to provide information on Star Trek trading cards. The pages throughout this site are dedicated to the many, many sets released over the years by several companies. It includes information, statistics, images and more.
This website is a new format for me and I welcome any suggestions or thoughts. Currently, I have completed the main trading card sections such as Rittenhouse and SkyBox. I will begin working on the more oddball sections like phone cards and stickers and such next.
Contact STCardGeek with any questions
---
Star Trek 50th Anniversary Card Set

 
The set is out! Check out the images and information.

Checklist (updated with variants)

for more Information.
---
 
New Trek card goodies! To see more, visit the New Card Sightings on the menu to the right.
---
Dave and Buster's Captain's Cards

 
Released Feb 2017, the third series of cards 8 regular and 8 foil cards. The rare card is Pike.
---
DS9 MOF Odo Convention Variant

 
Signed at a UK Manchester convention.
---
Fox/Dominion TNG Card set

 
This is an update to the Fox set with a better view of the 7th, rare card.
---